Thu, 27 May | Live Teams TechTalk
CDW and Park Place Technologies TeckTalk
How DMSO Drives a Better Experience and Improved Outcomes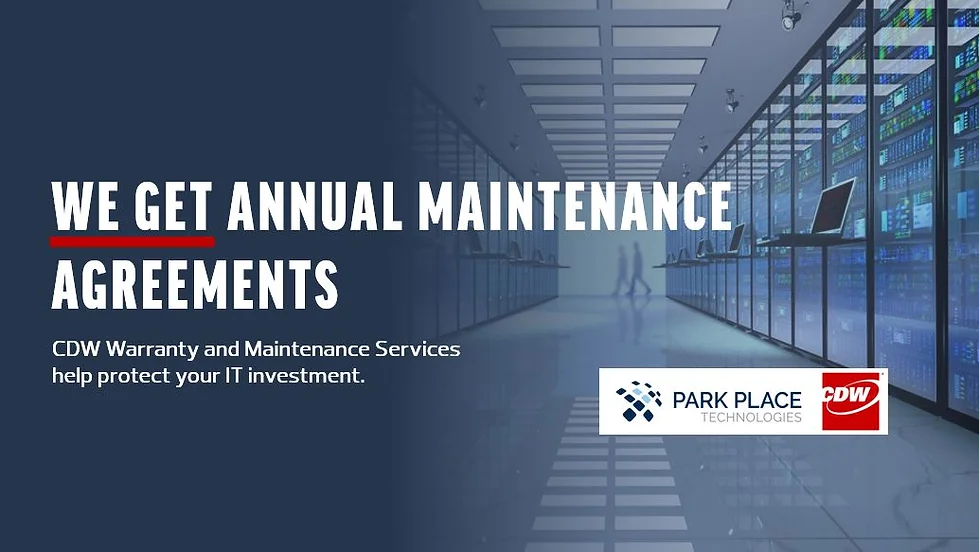 Matthew Slorick – CDW MEA Managing Director
The Power of Park Place Technologies DMSO
Chad Jones – Park Place Senior Director, Channel Sales, EMEA
Park Place Technologies is one of CDW's trusted IT partners.
Join our webinar on 27th May where you'll hear from one of CDW's trusted IT partners, Park Place Technologies. Park Place Technologies is the world's largest IT third-party maintenance provider for storage, servers and networking hardware with over 21,500 customers in 154 countries.
As businesses evolve, so does the demands on the technology and IT we use in our infrastructure – they need to be efficient, resilient and agile to meet the demands of today's fast paced world.
With IT infrastructures being critical to business operations, you need to be confident that your IT is fit for purpose, and in the event of system downtime, that you are up and running as fast as possible, which is why your maintenance strategy is a crucial component of your overall IT strategy.
At the webinar, you'll learn how Park Place working in partnership with CDW to do maintenance differently, through a unique range of next-gen automated maintenance services, an alternative to the traditional routes for your IT maintenance.
In this TechTalk, you'll learn:
How you can use third-party maintenance as part of a strategic approach to making your IT more efficient and agile, irrespective of your IT environment.
How maintenance can be monitored and automated, leaving you with one less task to think about.
How Park Place have helped customers make strategic value-added decisions on their IT maintenance and how they have benefitted.
About Park Place's First-Time Fix Guarantee, giving you peace of mind, that we'll fix your hardware right the first time – guaranteed!